Client Birthday Bags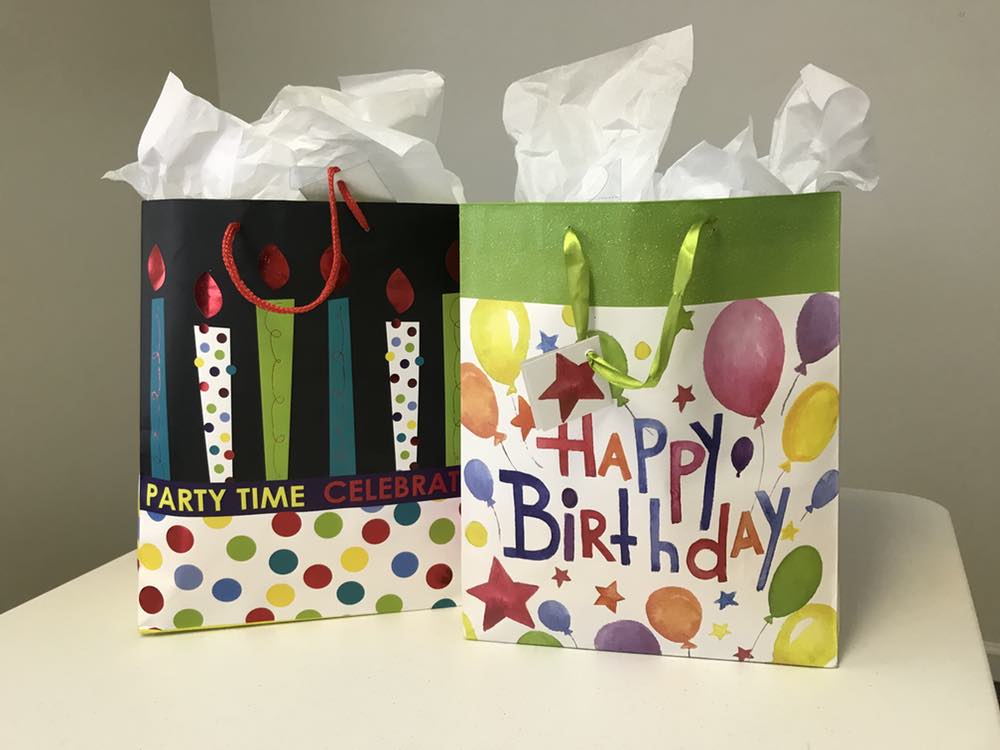 We may be the only contact our clients have with another individual and to let them know we care, we give each client a birthday card and gift bag for their birthday.
The items for these bags are donated by the community and put together by a group of our volunteers on our Client Services Committee which meets every few months to assemble the bags.
We average between 6-8 birthdays a month.  If you would like to help putting together our birthday bags, writing note cards with a special message or delivering a birthday bag, just give us a call. This is a great way to give back to our seniors in Fluvanna to let them know that they are not forgotten.
Click here for a list of Birthday Bag contents for donation
Professional Services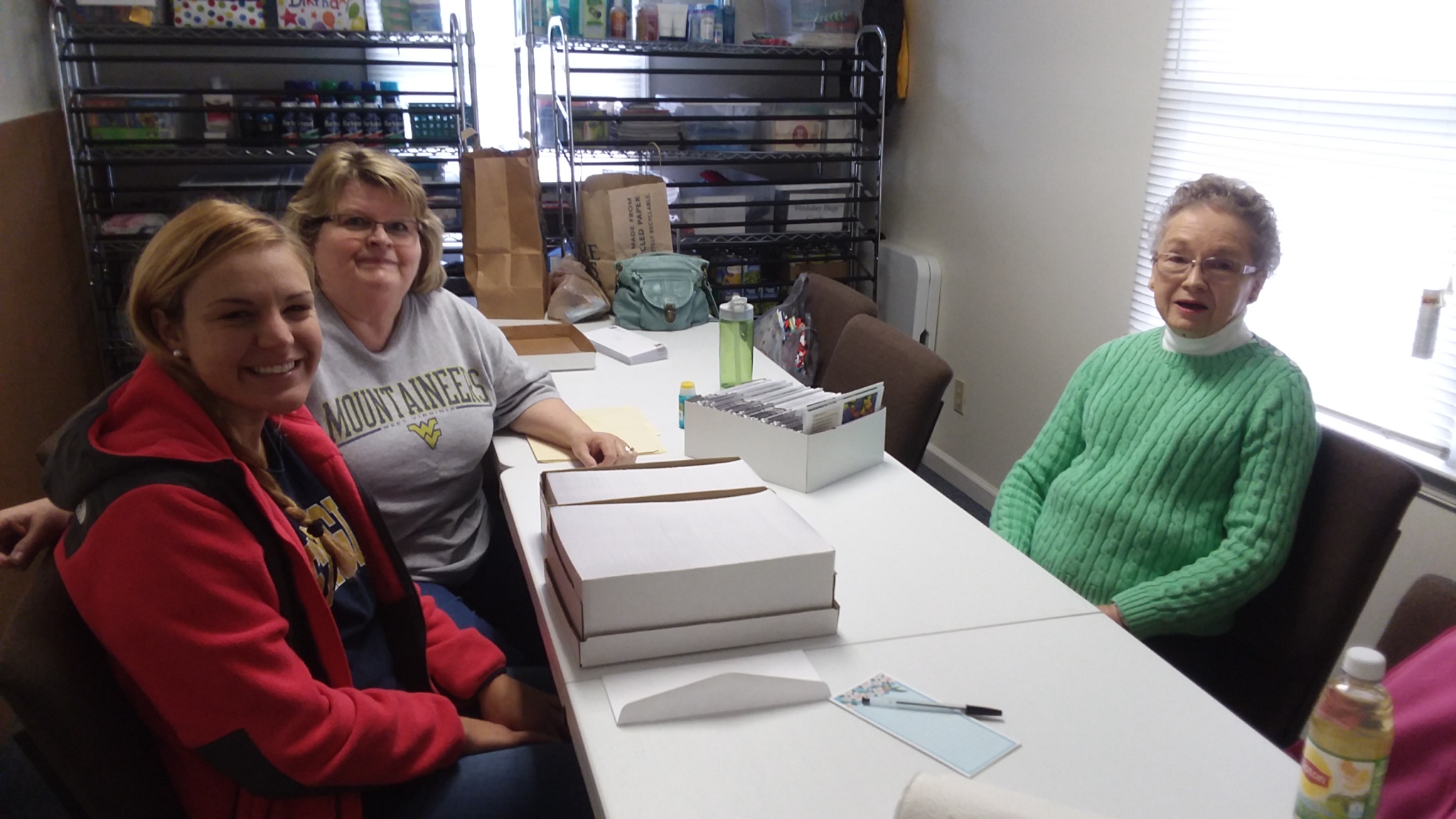 Here are several way you can donate your professional services depending on your business.
Assist us with printing and graphic design

Assist us with mailings

Provide legal services/assistance

Assist us with event planning and marketing

Provide Professional Photography

Sponsor a Fundraising Event
Emergency Food Bags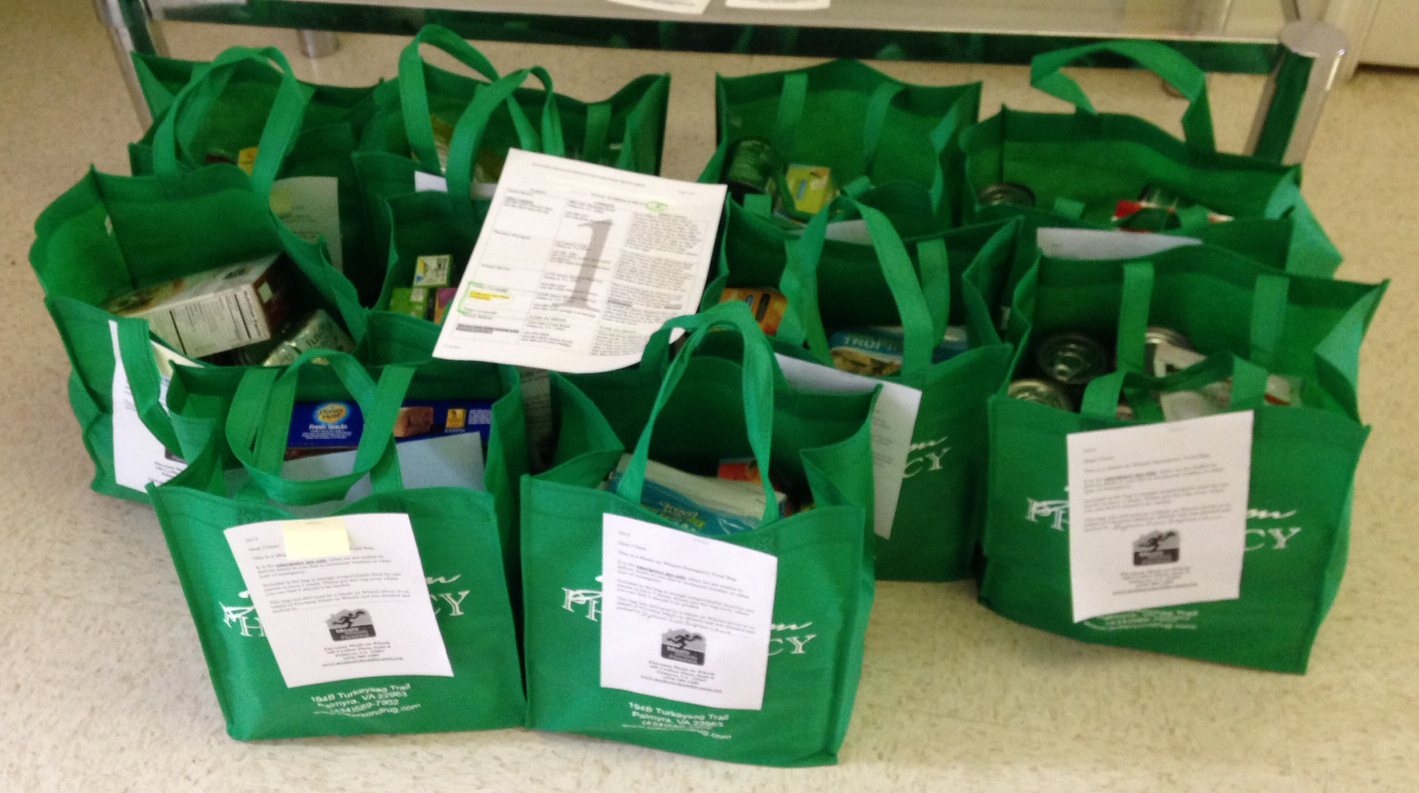 When inclement weather hits, and the schools (and subsequently FMOW) close, our clients do not receive their daily lunchtime meal. In the past, we have had closures that have lasted for over a week. For many of our clients, that means no warm meals or community contact during that time.
To alleviate the hardship to our clients, Fluvanna Meals on Wheels asks the community to fill and donate Emergency Food Bags so that we may deliver these bags before the winter storms hit. These "E-Bags" contain 5 full meals, which our clients are to use in the event that we are unable to deliver their lunchtime meals.
Click here for more information about the Emergency Food Bags
Weekend Meal Program Food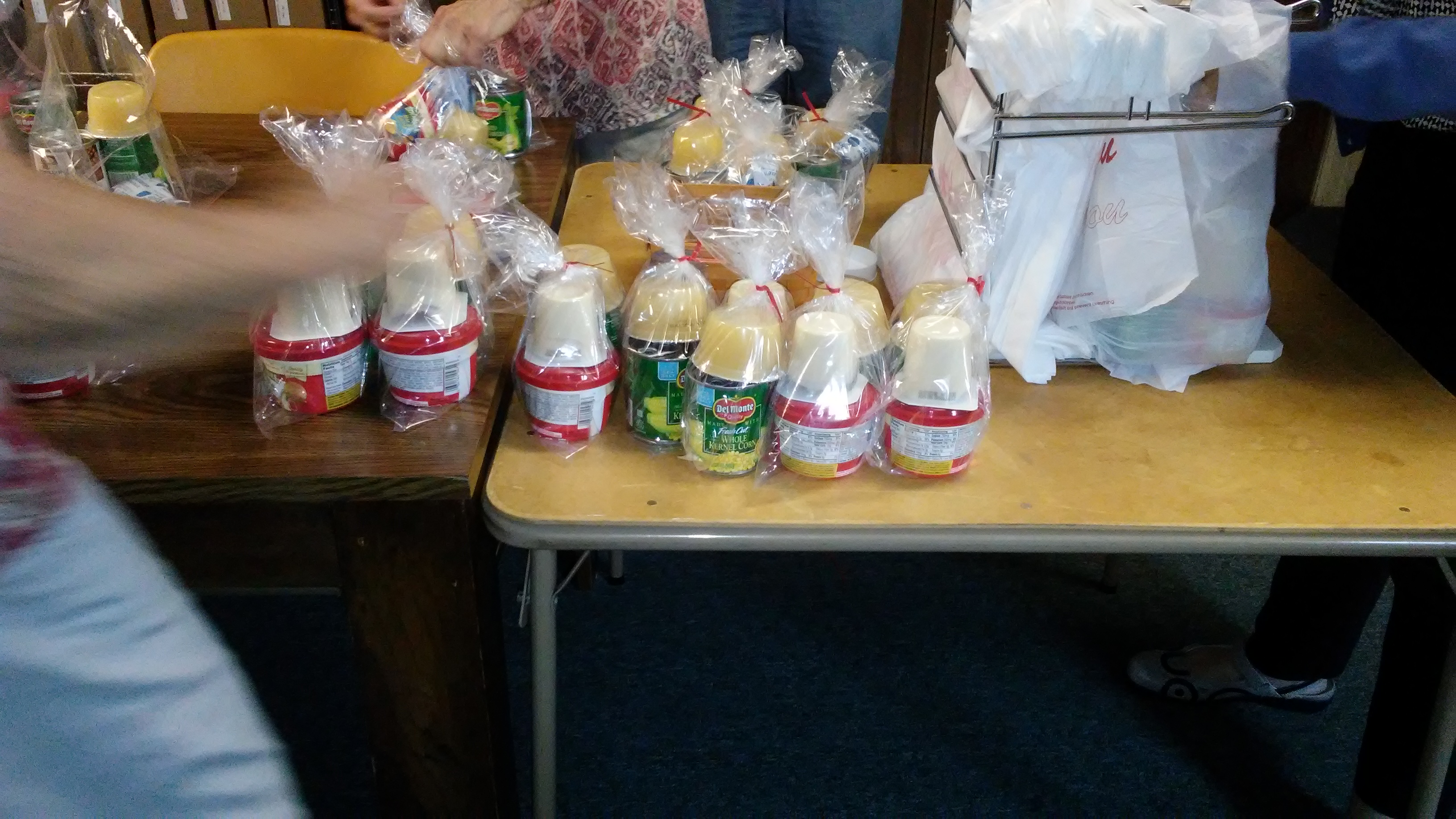 In 2016 we partnered with Palmyra and Cunningham United Methodist Church and now provide non-perishable weekend meals. Everyone need a balanced meal every day, and this was a way for us to make sure all our clients have at least this.   If you wish to donate non-perishable items, please keep in mind that our client have dietary restrictions and are unable to prepare their own meals.
Click here to obtain the list of items acceptable for Weekend Meals
Pet Food Partnership and Donations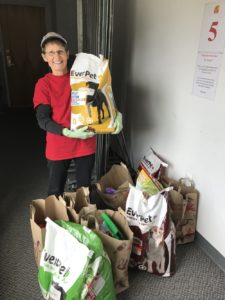 In 2015, we partnered with FSPCA and Caring for Creatures to provide pet food to our clients. With their donation of pet food and coordination of the deliver, we provide the means to allow our client the opportunity to keep their beloved pet and still be able to feed them. In some cases, the pet is the reason to keep going each day.
For more information call the office at 434-589-1685