Pet Food Partnership and Donations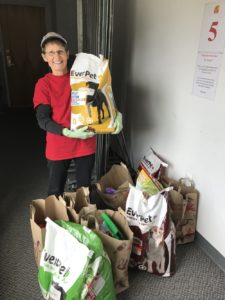 We partner with FSPCA and Caring for Creatures to provide pet food to our clients. We started this program because our drivers noticed that many elderly people were sharing the food that had been delivered to them with their pets.
Research has shown that pet ownership can provide important forms of social and emotional support for older adults that can reduce distress, loneliness and improve overall quality of life. For so many seniors on a fixed income, the expense of pet food made buying enough of it impossible.
If you would like to donate pet food, please drop off 20 pound or smaller bags of cat or dog food at our office the last week of the month.
Client Birthday Bags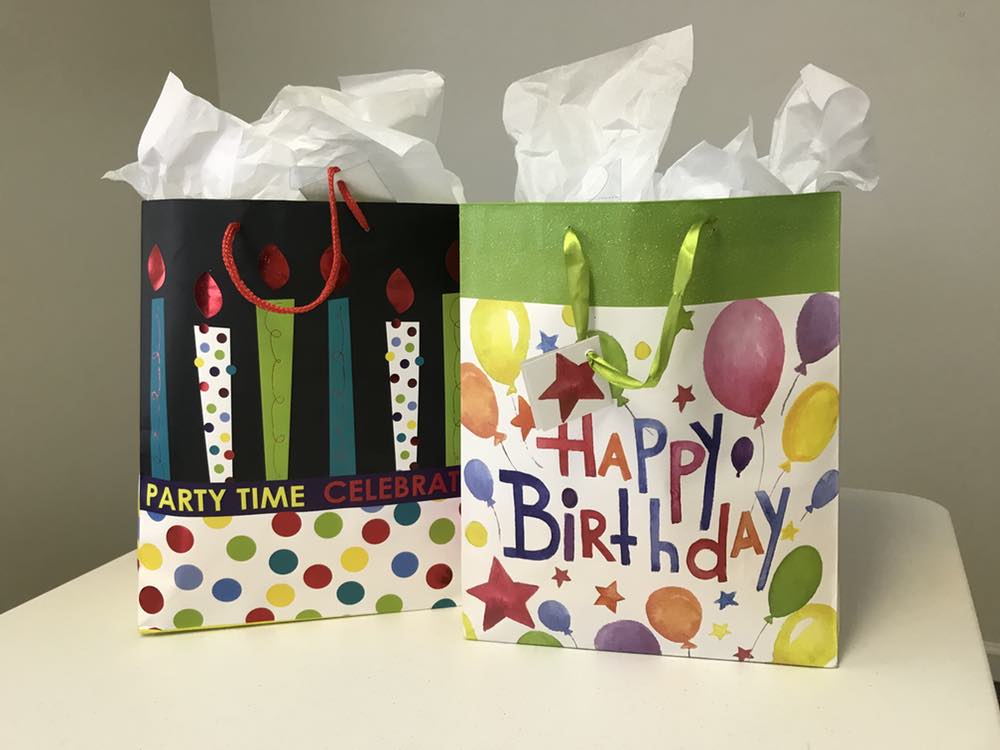 We may be the only contact our clients have with another individual and to let them know we care, we give each client a birthday card and gift bag for their birthday.
The items for these bags are donated by the community and put together by a group of our volunteers on our Client Services Committee which meets every few months to assemble the bags.
We average between 6-8 birthdays a month.  If you would like to help putting together our birthday bags, writing note cards with a special message or delivering a birthday bag, just give us a call. This is a great way to give back to our seniors in Fluvanna to let them know that they are not forgotten.
Click here for a list of Birthday Bag contents for donation
Weekend Meal Program Food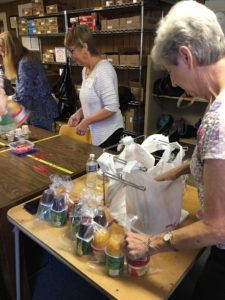 Palmyra United Methodist and Cunningham United Methodist Churches work together to provide non-perishable weekend meals to about 60% of our clients. Everyone need a balanced meal every day, and this was a way for us to make sure all our clients have at least this. 
Fluvanna Meals on Wheels provides the food and the churches provide the storage and packing location as well as awesome volunteers to keep this program running. So far, they have delivered over 32,500 weekend meals!
Click here to obtain the list of items acceptable for Weekend Meals
For more information on any of these programs, call the office at 434-589-1685